NextGen Professionals Network
Does your business have an up-and-coming professional that could benefit from networking with others that have the same characteristics? Have them get in touch! Our NextGen group is a special gathering of highly motivated, engaged, and inspiring young professionals.
Next Gen Professionals wants to continuously grow the network of young professionals who are committed to making Asheboro and Randolph County a great place to live, work and do business.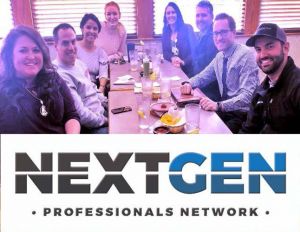 How do we do this?
1. Personal growth: Our group is scheduled once a month to learn from each other and about our businesses. Session topics are designed to facilitate an educational atmosphere. Our members share the responsibility to provide educational content or speakers to help grow each other as professionals and our businesses.
2. Giving back to our community: We believe part of having a great community is making an investment in it. We organize volunteer opportunities to sacrifice our time and resources to help local charities.
3. Networking: We have a scheduled opportunity to get together once a month. Most often times around food and drinks. We highly encourage relationship building at any level outside of scheduled events.
NextGen meets twice a month during lunch. They support each other toward success, share achievements, learn from experiences together, and collectively raise the professional bar among their generation. Find out more! Email Casside at the Chamber office.
#JoinUs